New in Hello Weather: Air Quality & Pollen, Bonus Forecast Info, and more
Hey everyone, we're back with some great core updates to improve your Helloing and/or Weathering. Let's get into it.
Air Quality
We've gotten a bit obsessed with air quality measurements recently, so we decided it was high time to add the info to the app. Now you'll automatically get air quality readings for your location if you use the AccuWeather or AerisWeather forecast sources.
(Note: you'll need to upgrade to access those sources. AccuWeather's air quality info is US-only, Aeris works globally.)
Pollen
Oh, we added pollen readings too! Use the AccuWeather source to check your grass, tree, mold, and ragweed levels. This is only available in the USA for now, but we'll be on the lookout for a global provider to add later.
---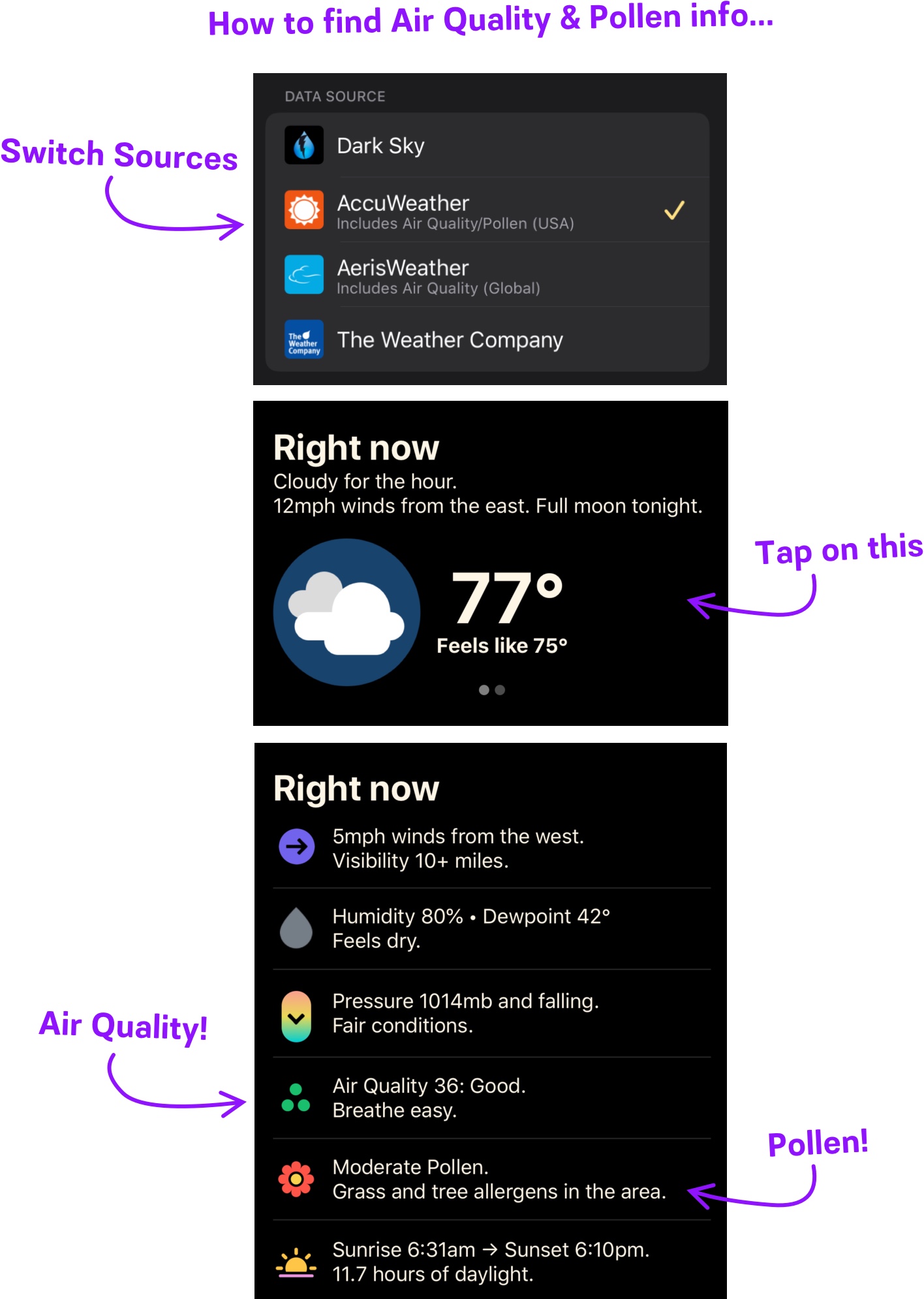 This new info is available in our Apple Watch app as well.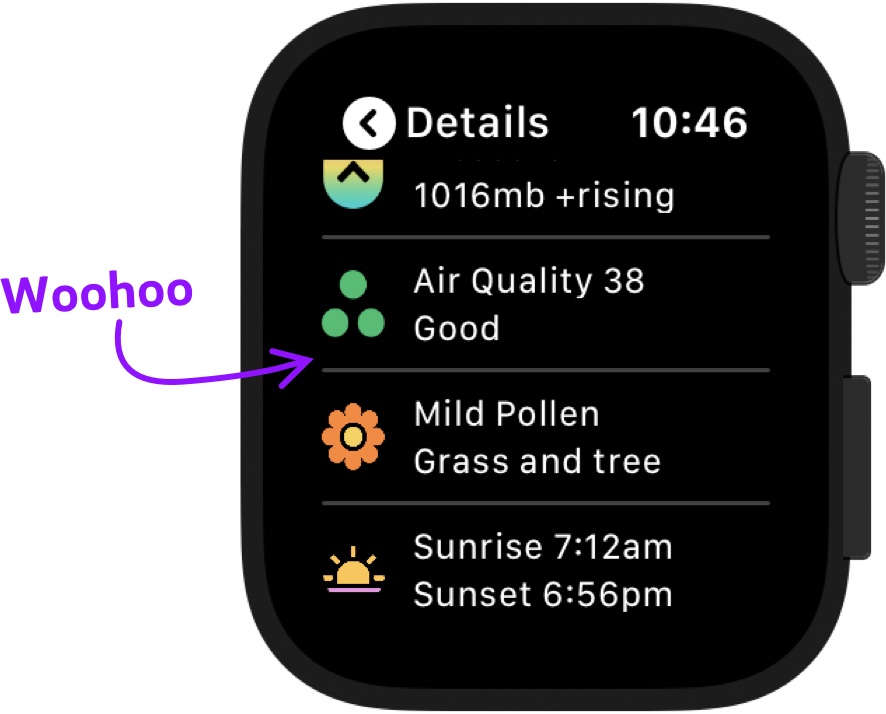 ---
Bonus Forecast Info
A while ago we added a special wind mode, which shows extra details about the wind forecast for the day:

We love wind mode, and thought it'd be great to have even more modes like this. So we made a whole bunch of 'em!
Now you can turn on extra info about all sorts of things:
Hourly Precip Rates (in/hr or mm/hr)
Wind
Visibility
UV Index
Feels Like Temperatures
---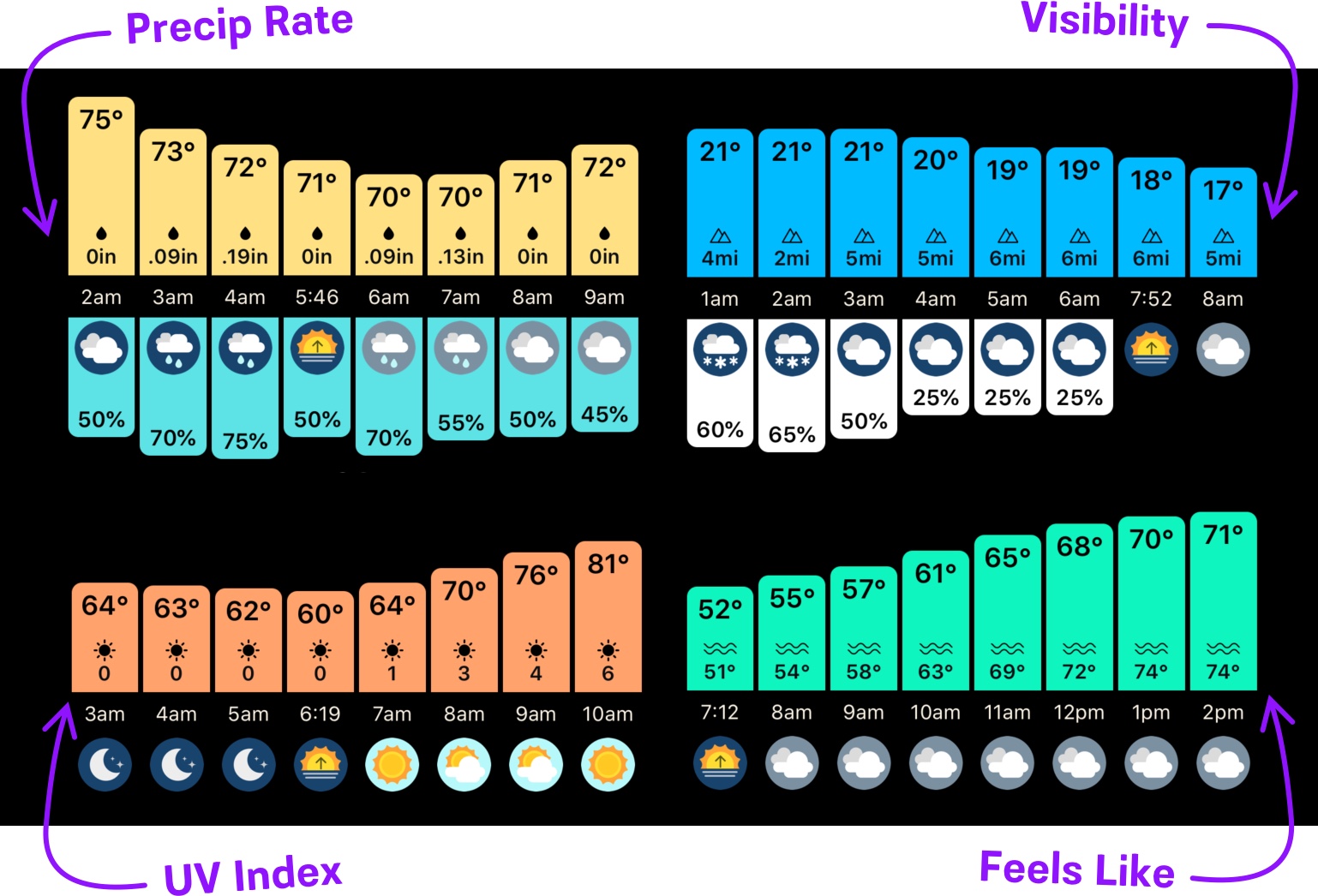 The new modes are awesome, but we're still too lazy to bother with flipping things on and off (we're really quite lazy.)
So we also invented a SUPER SMART automatic mode that magically chooses the most relevant bonus info for you. If it's foggy, you'll automatically see hourly visibility readings. If it's windy, you'll see wind. If it's raining, you'll see precip totals.
To switch the bonus modes or turn them off, tap on the Source button at the bottom of the forecast, then tap on the Bonus Info option.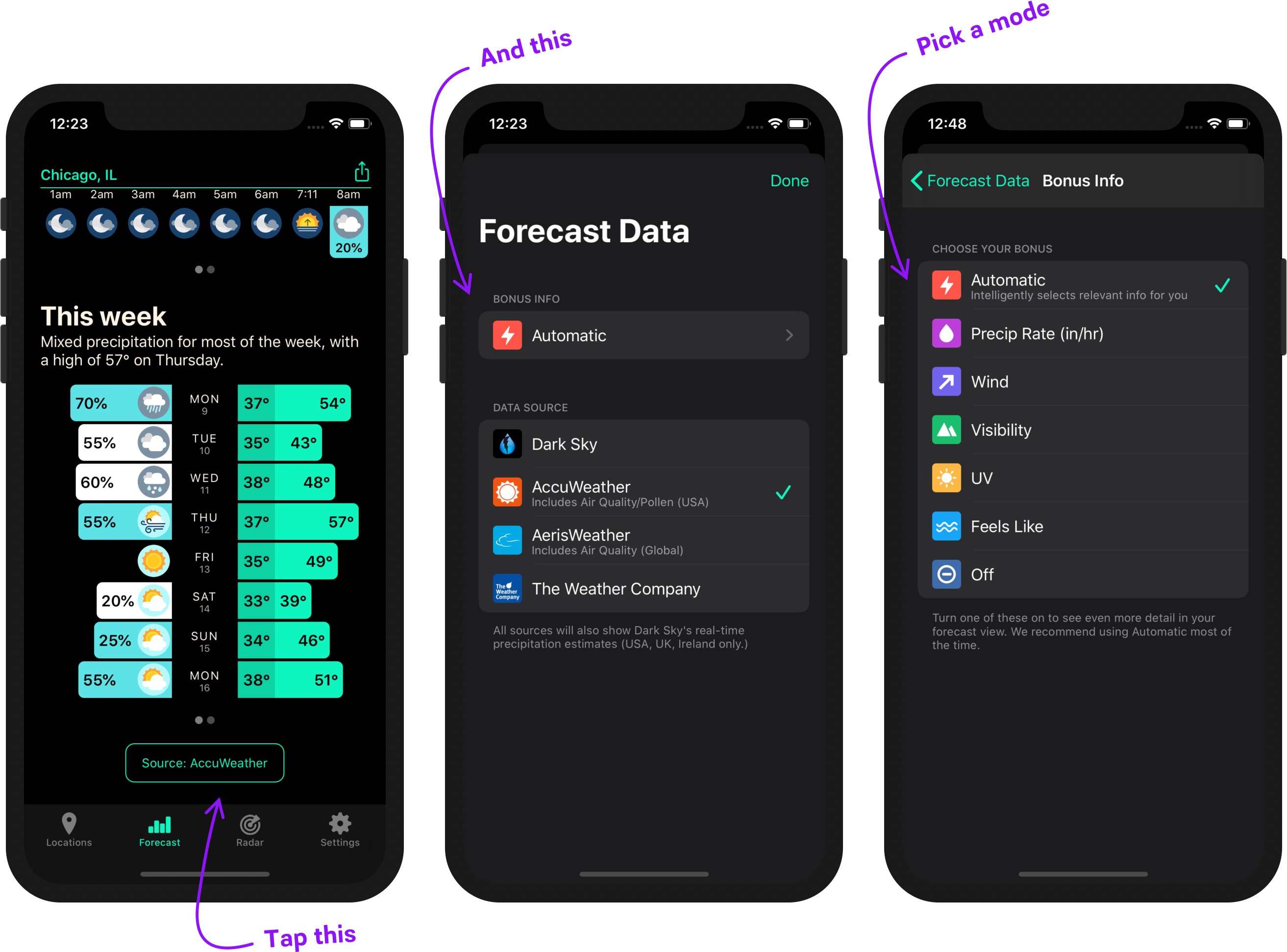 ---
More Weather Units
Several folks have written in asking for special weather units, like Beaufort for Wind, or mmHg for Barometric Pressure.
Your (admittedly niche) wish is our command! They're all in there now.
We also added an exclusive "Simultaneous Fahrenheit and Celsius" setting for expats struggling to learn how to read one or the other. Turn that baby on and you'll see dual temperatures listed everywhere.
Is it 32º or 0º? IT'S BOTH. HECK YEAH.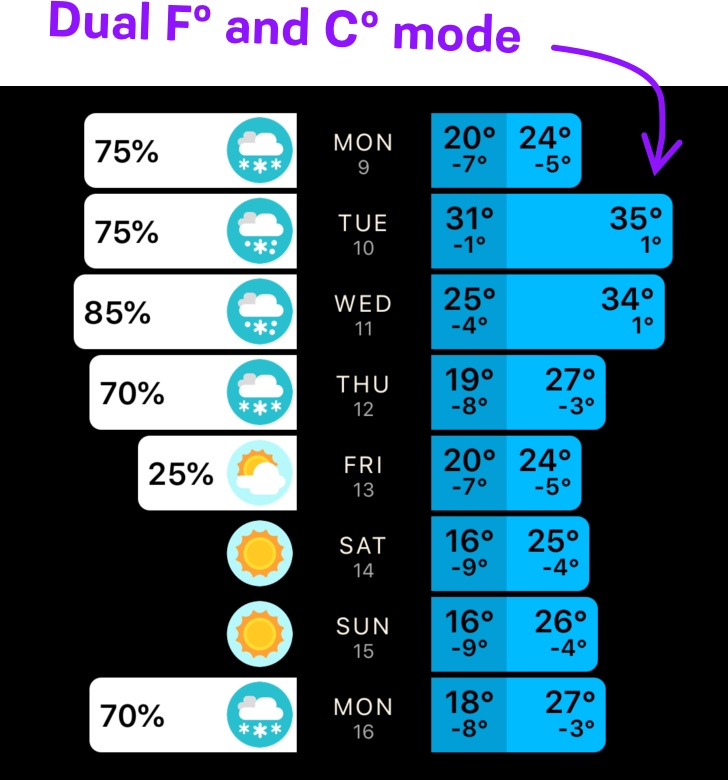 Last but not least…
We added lookahead info about full moons, perfect for all you werewolves and vampires.
We fixed a couple of janky Watch bugs.
We improved a few icons and tidied up many bits.
Hope you enjoy the updates! We'll be back around again soon with more stuff.
– Jonas and Trevor
---